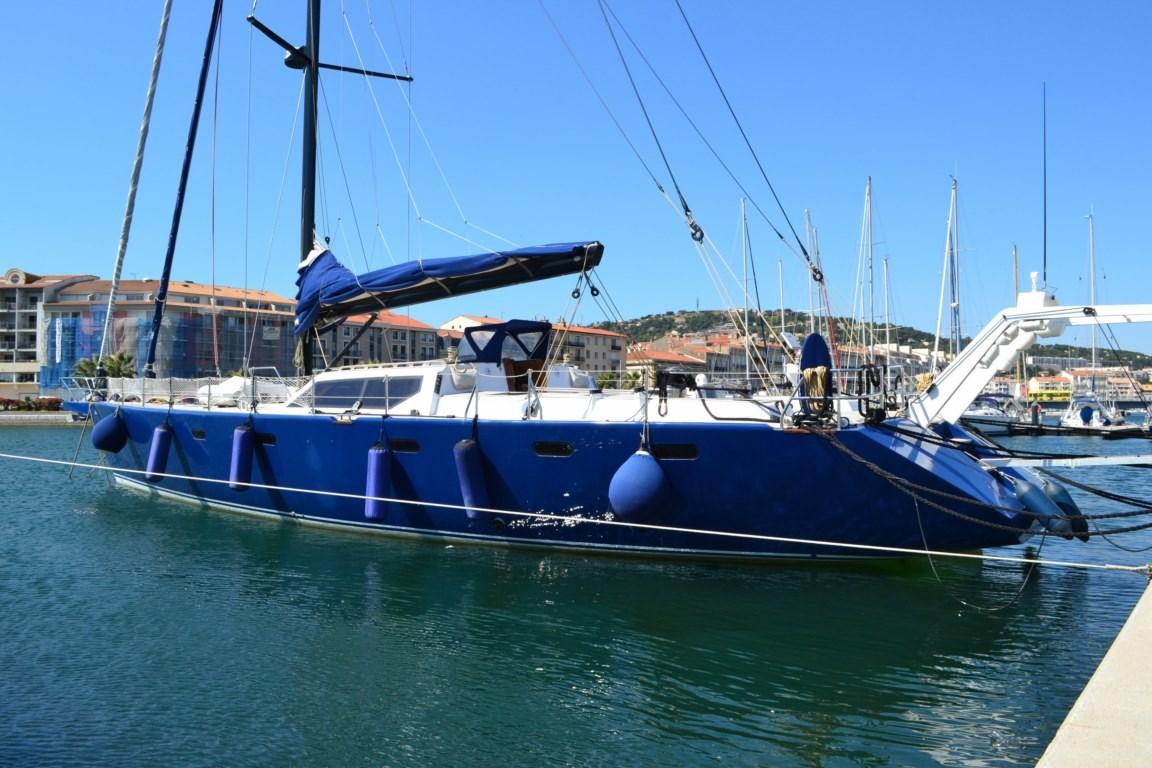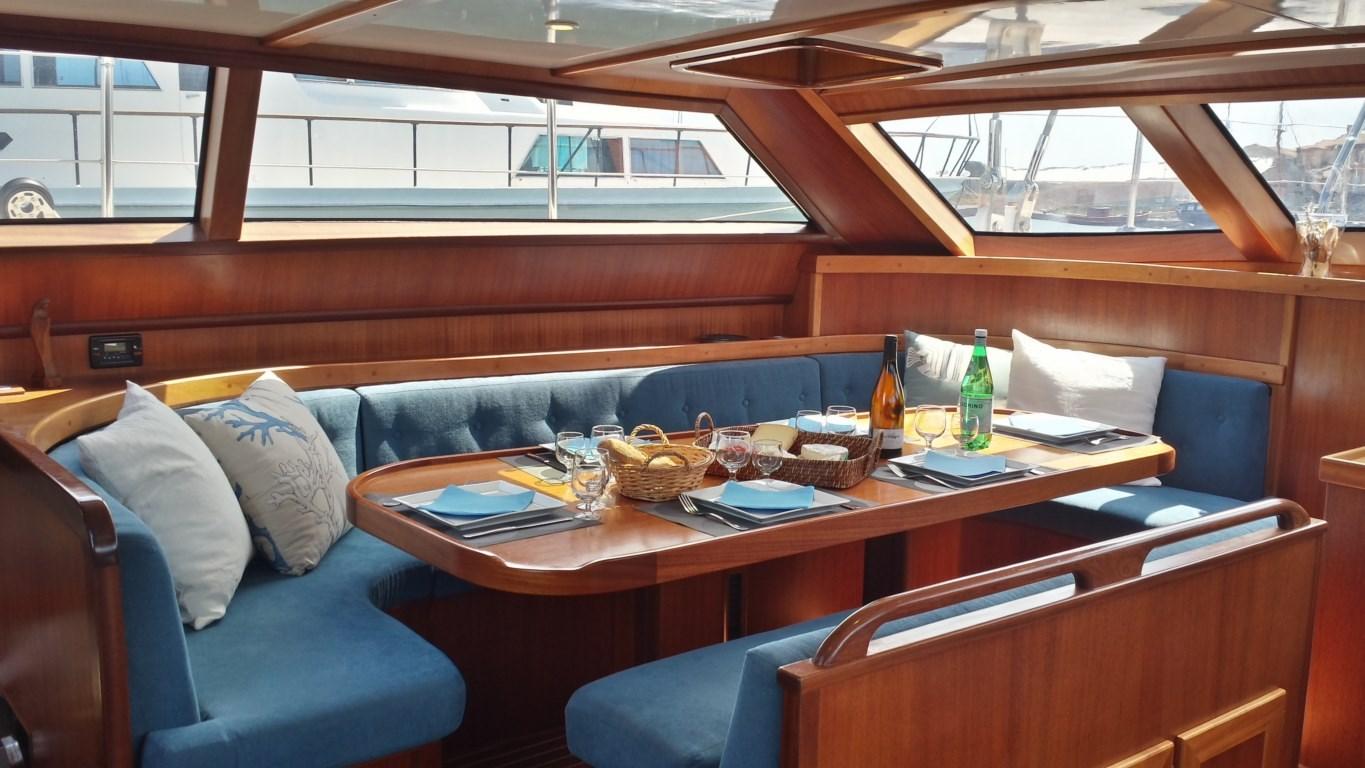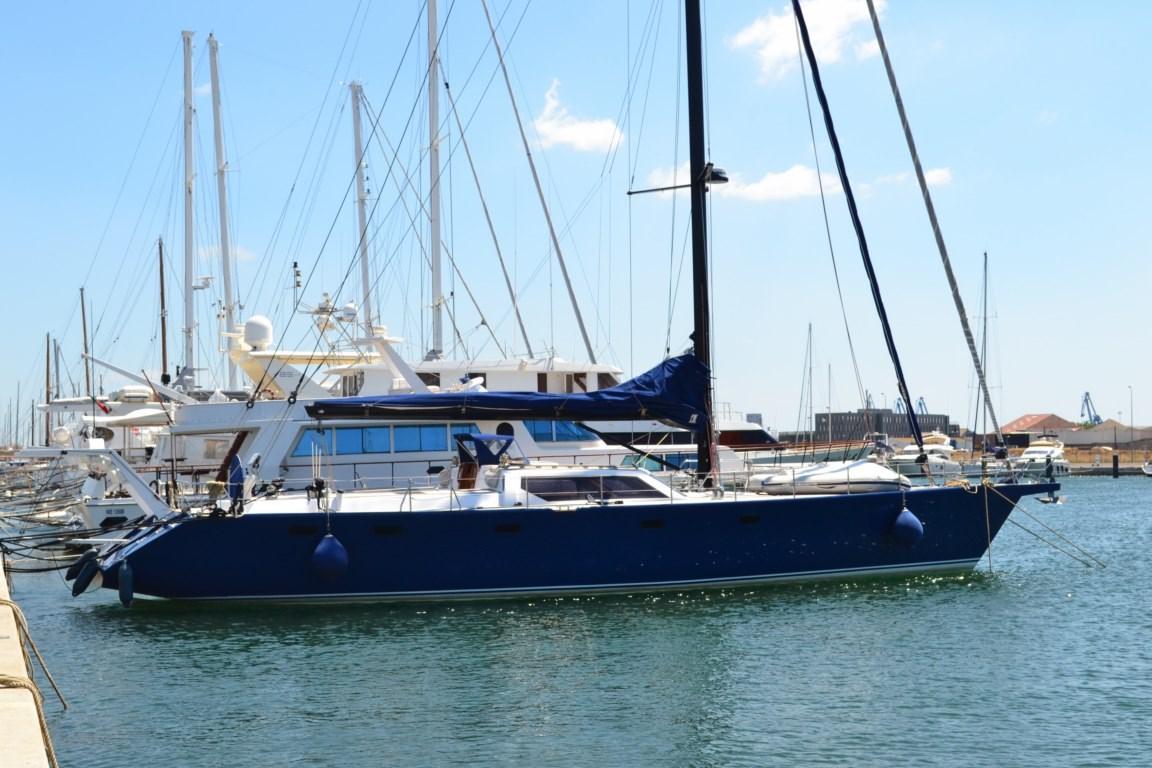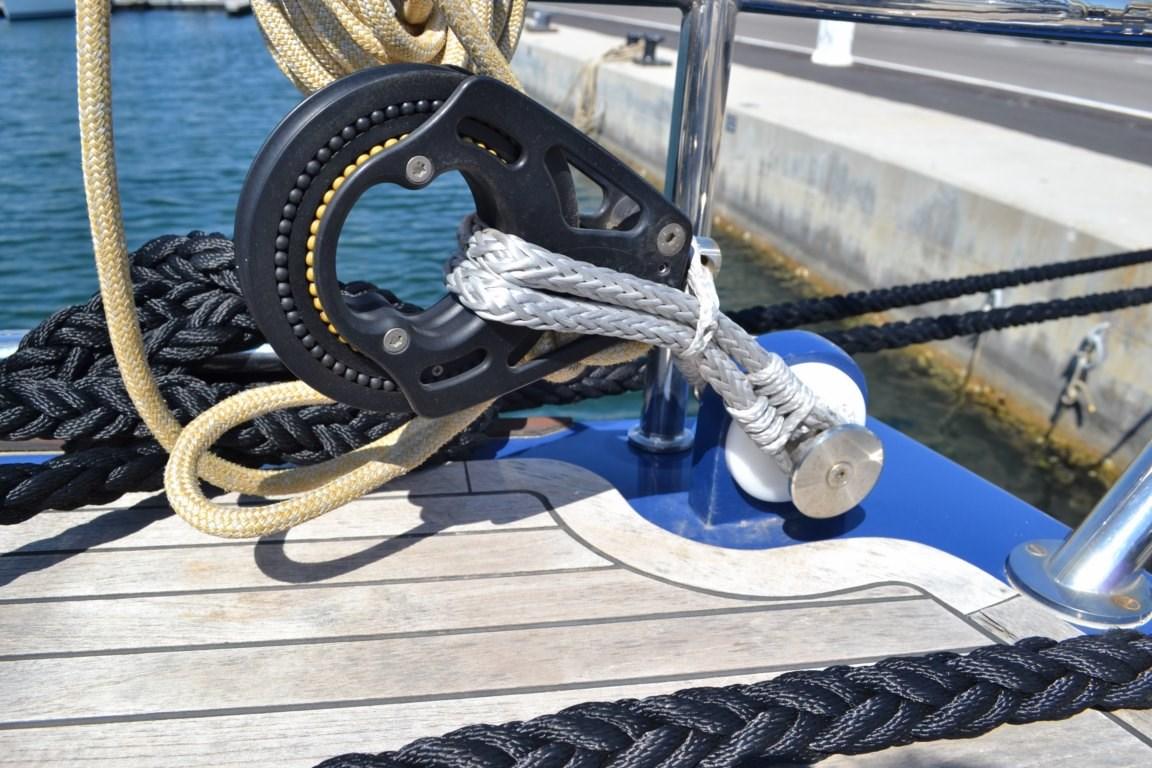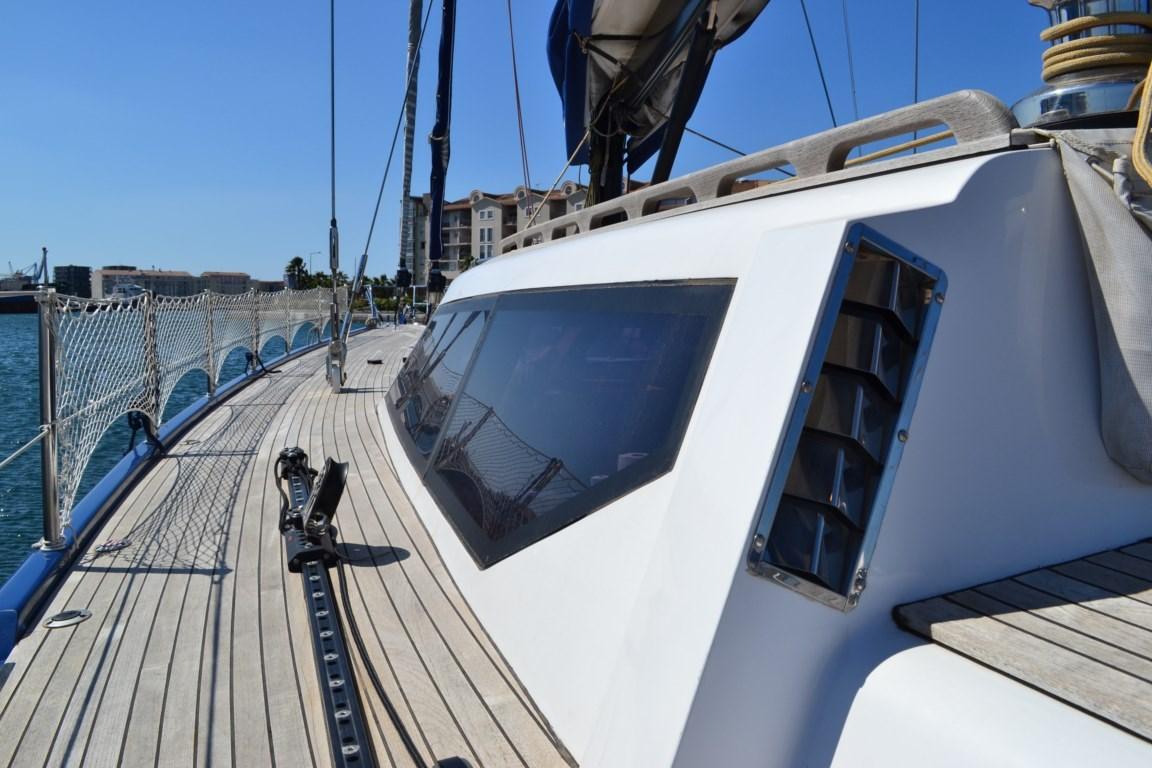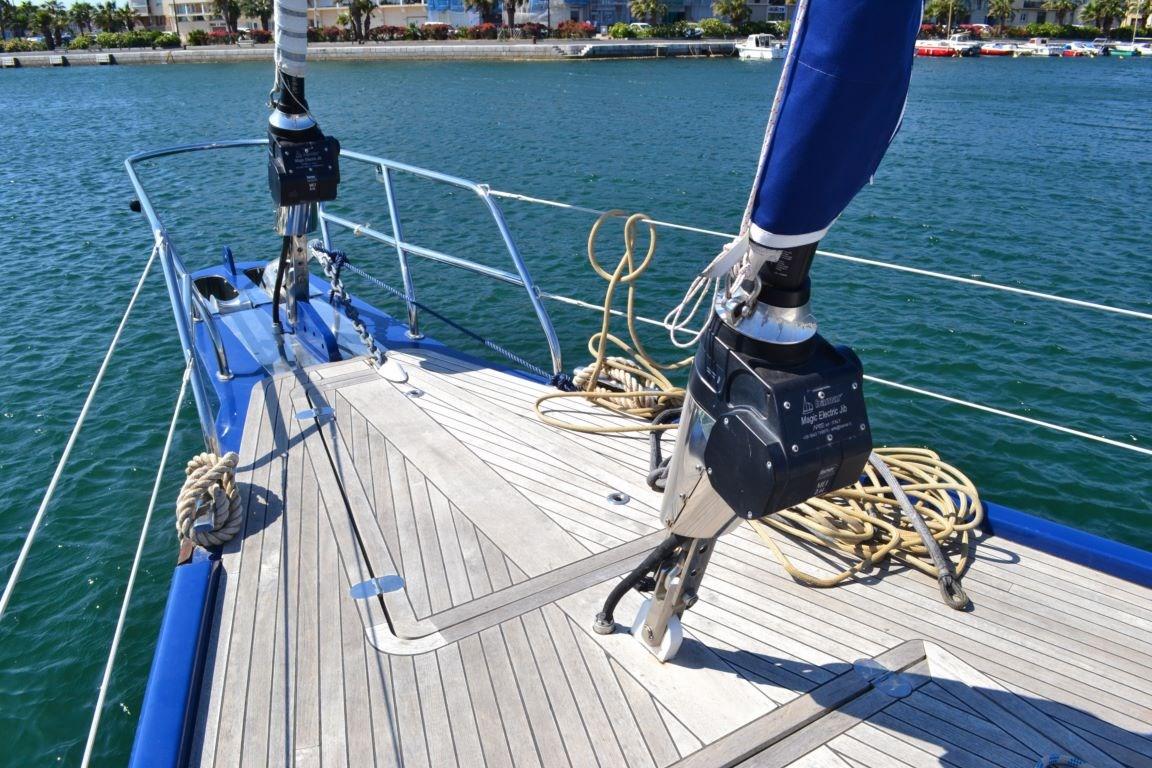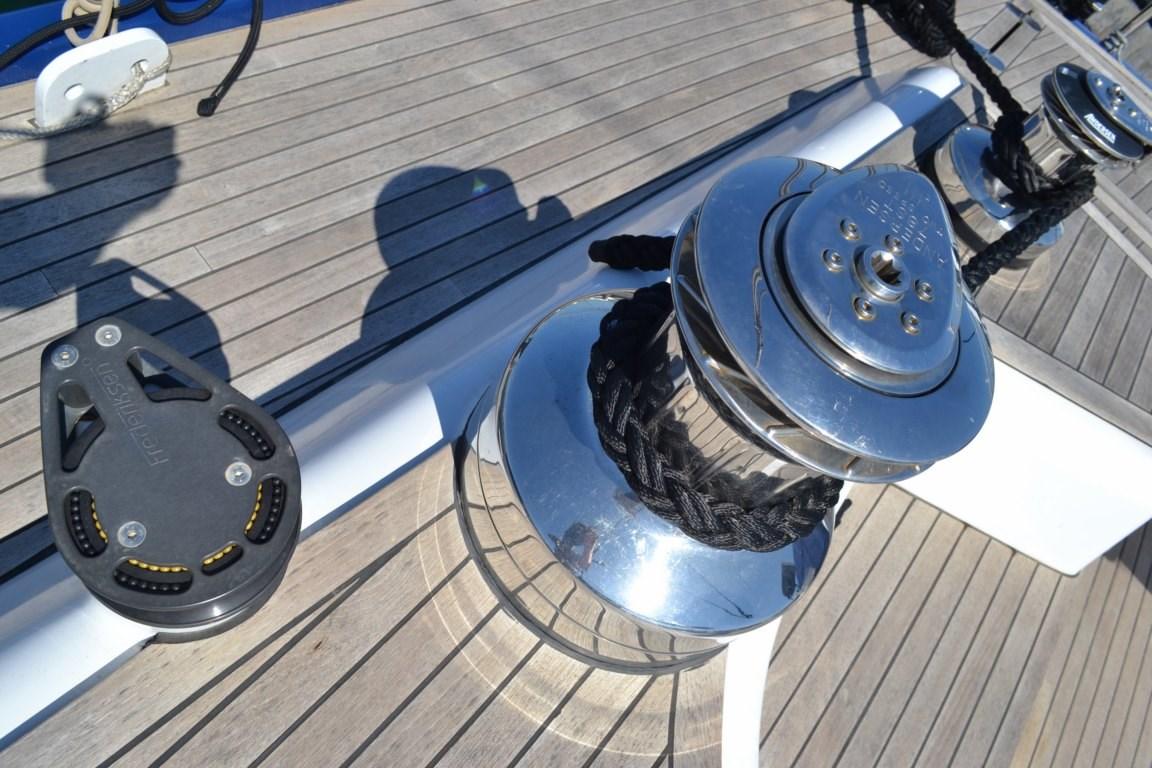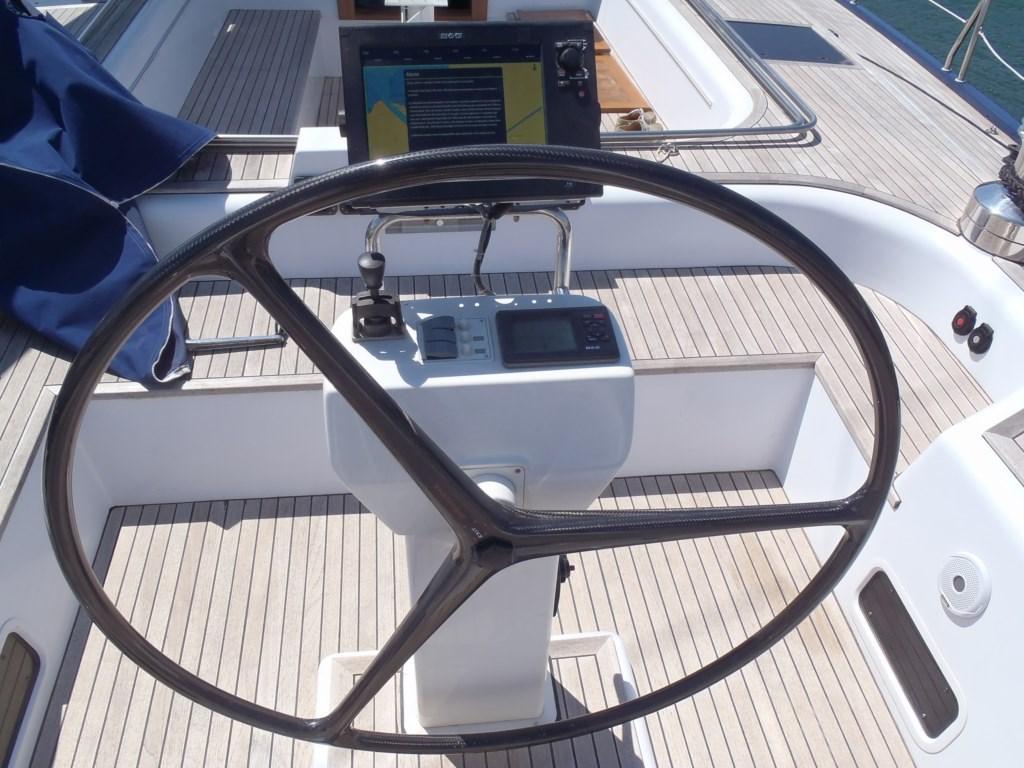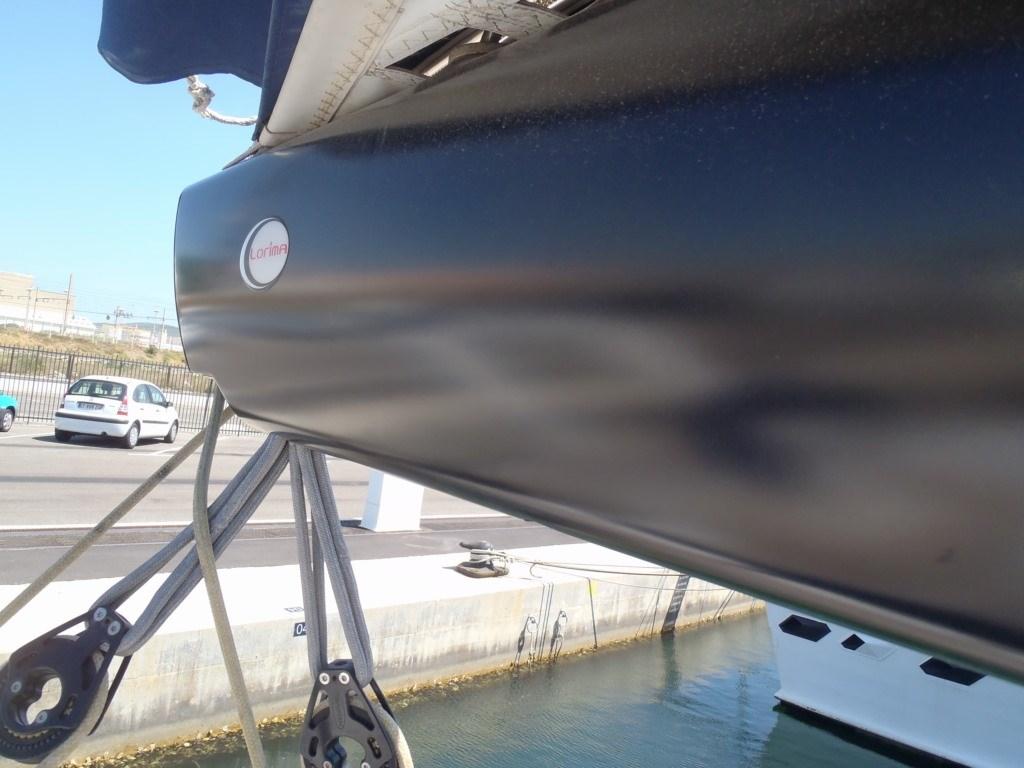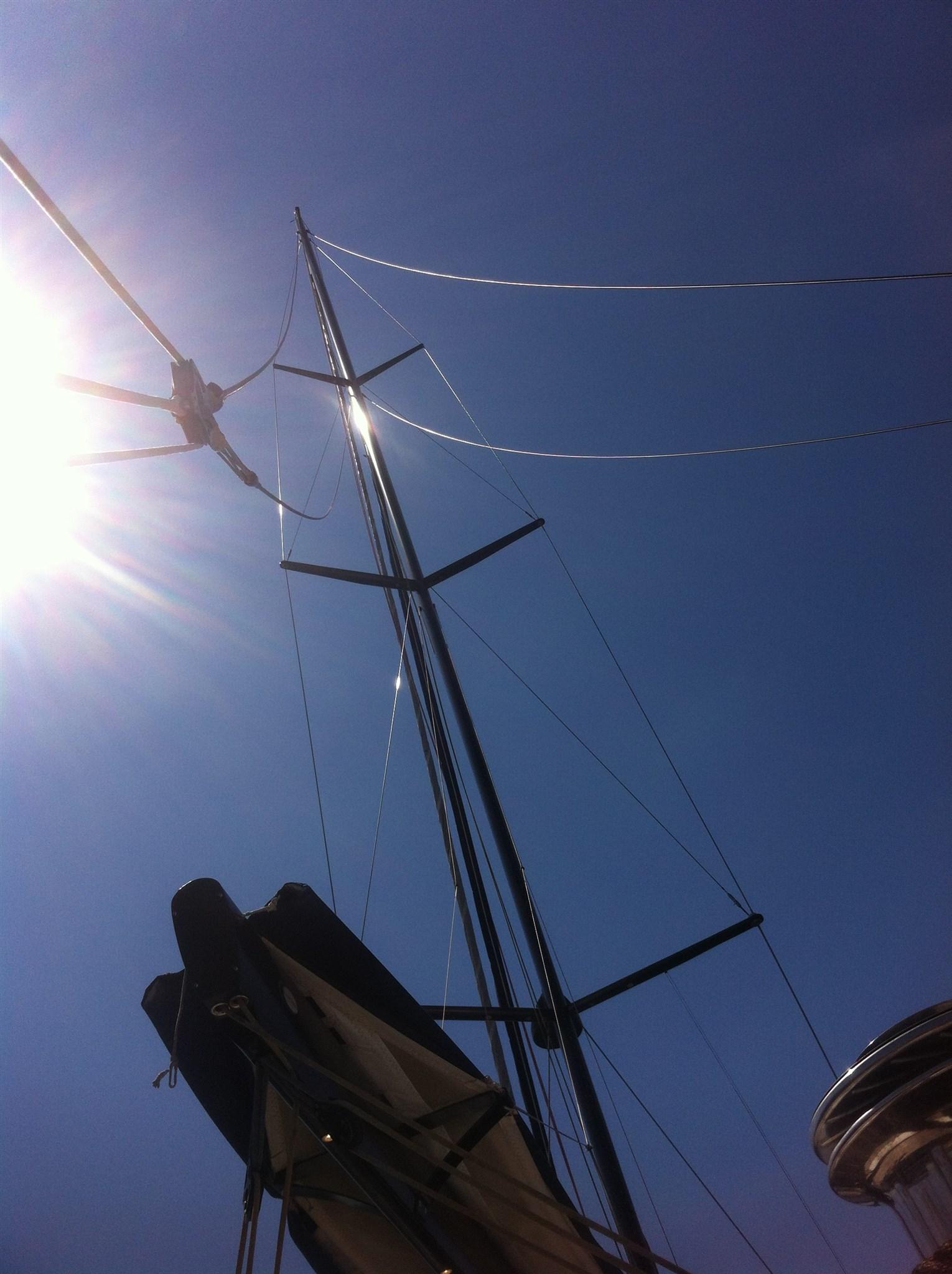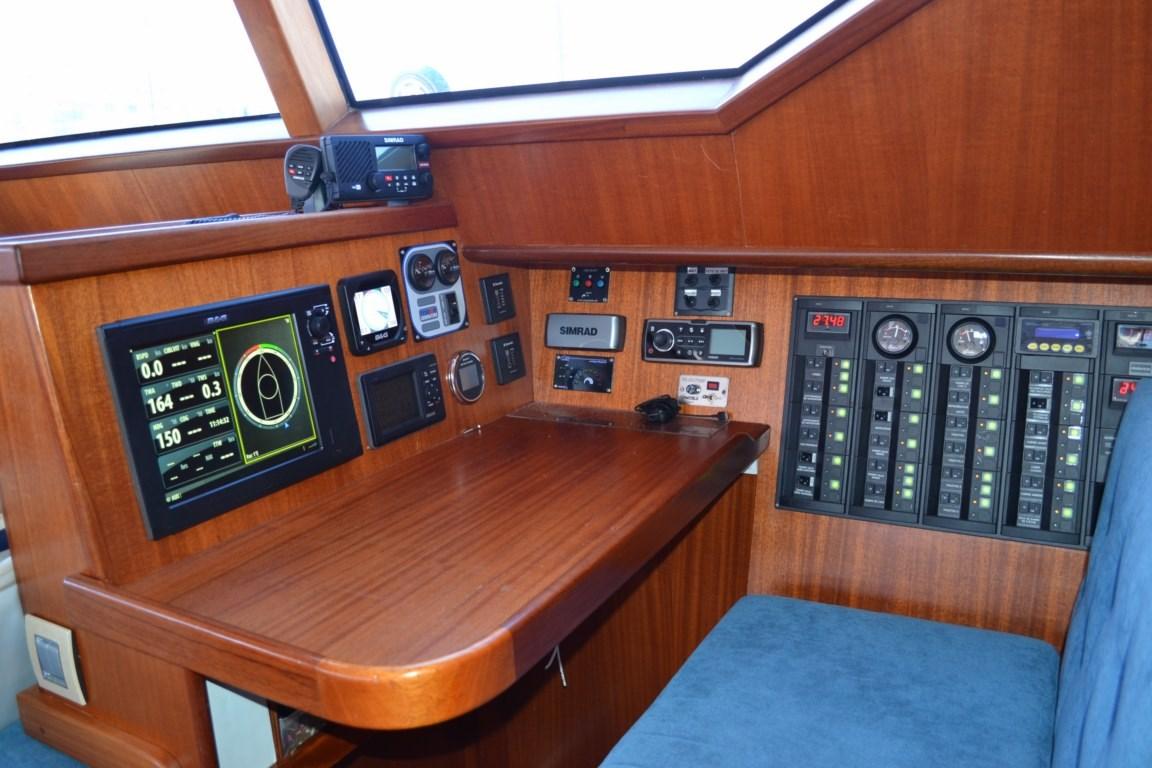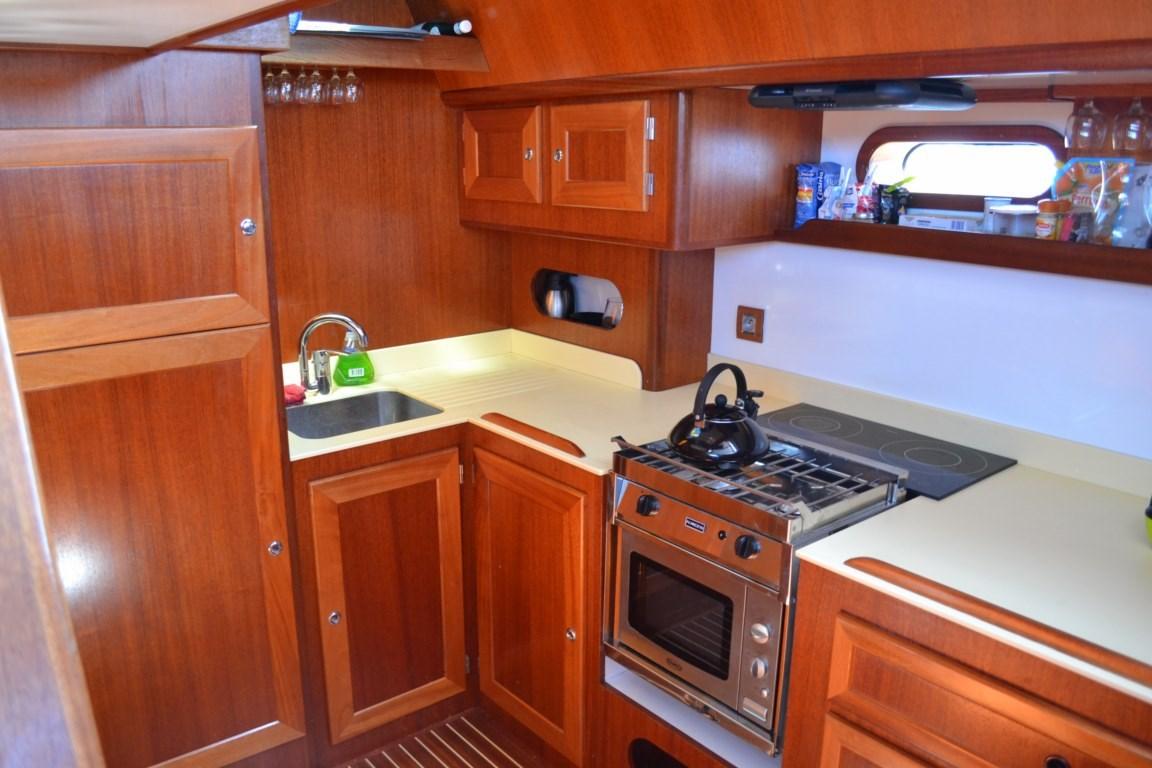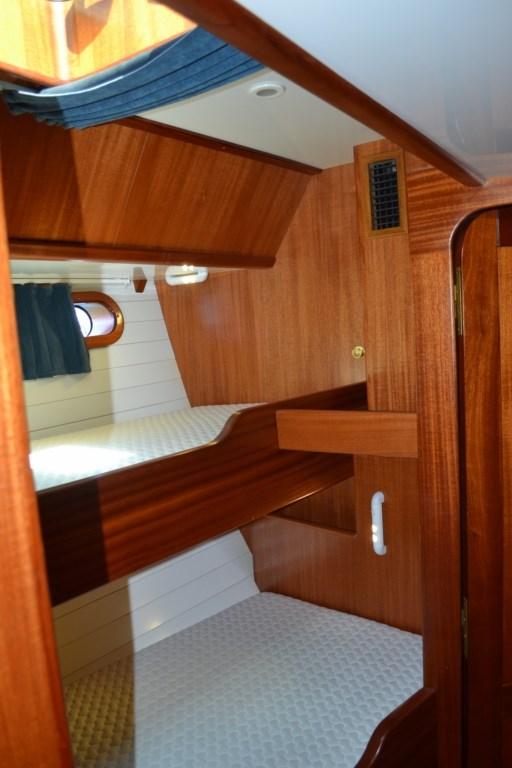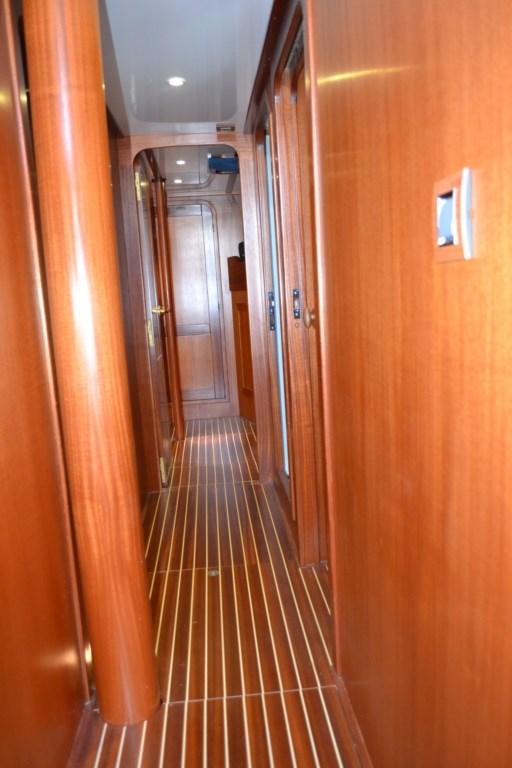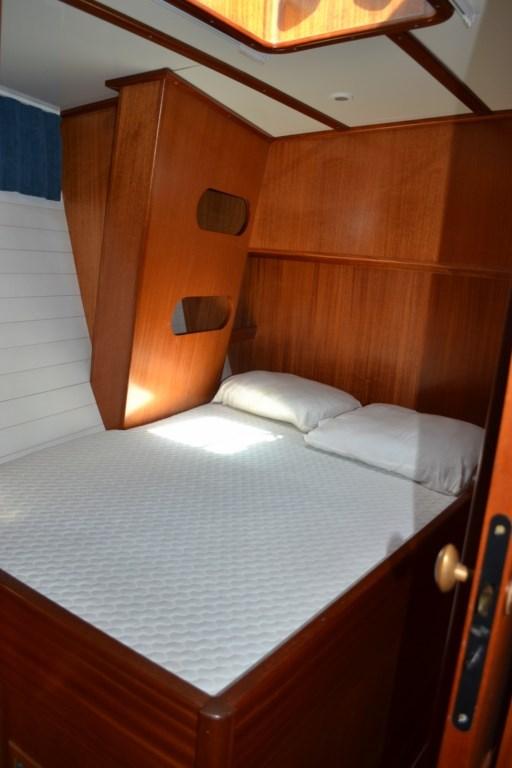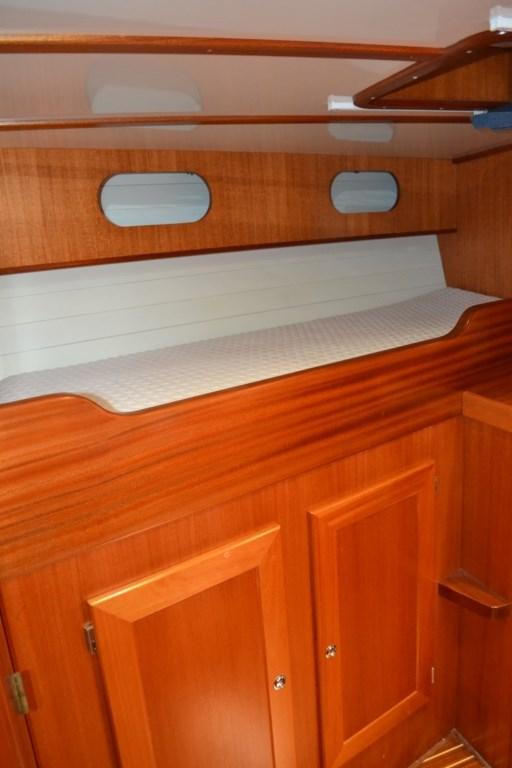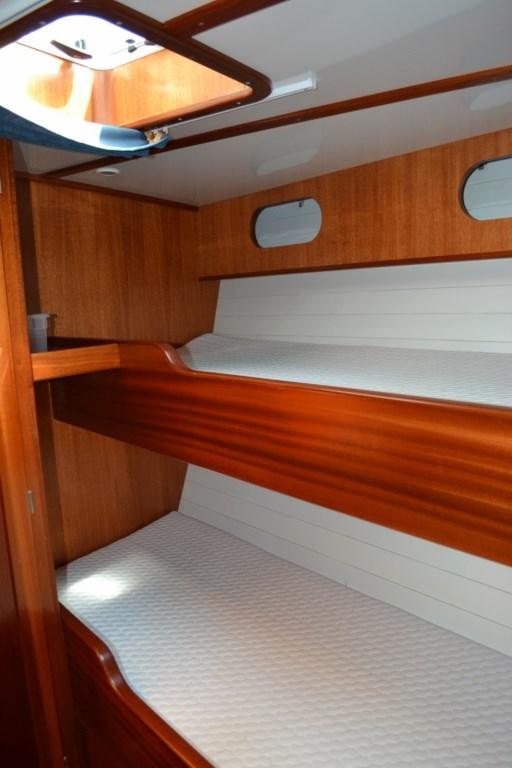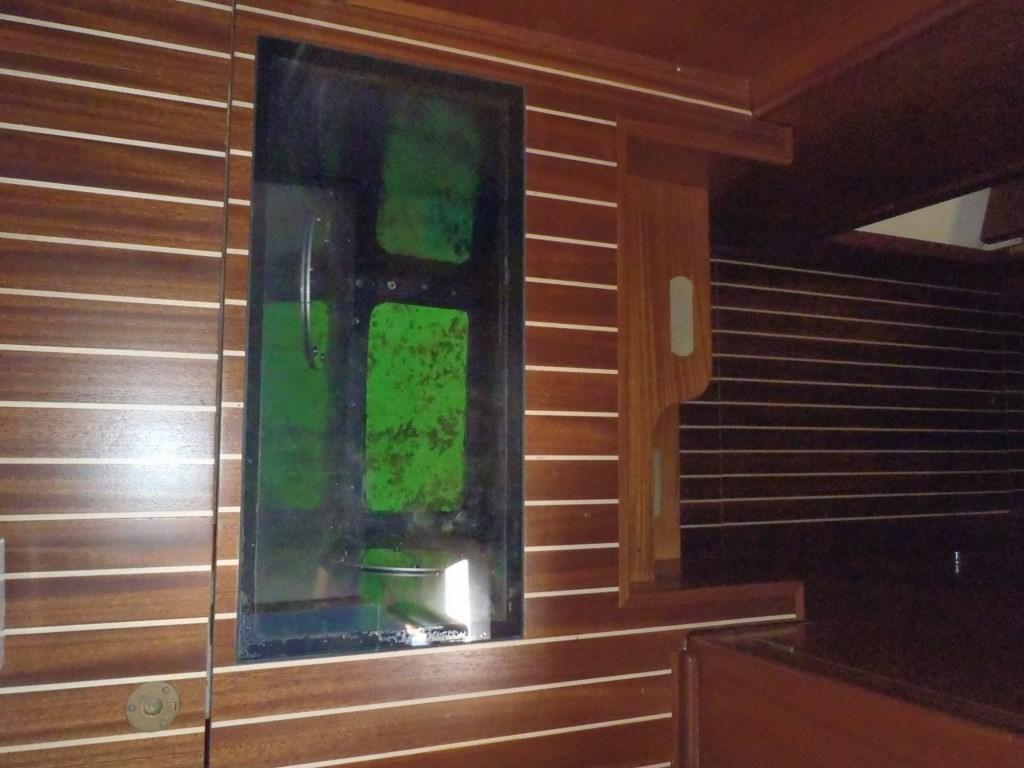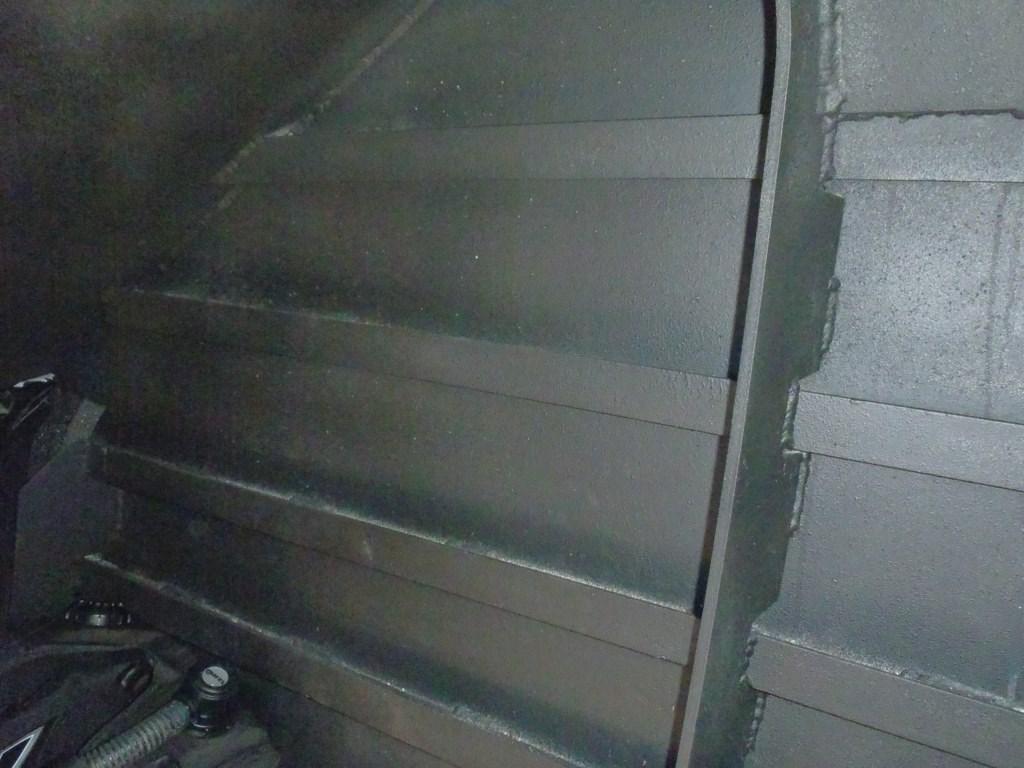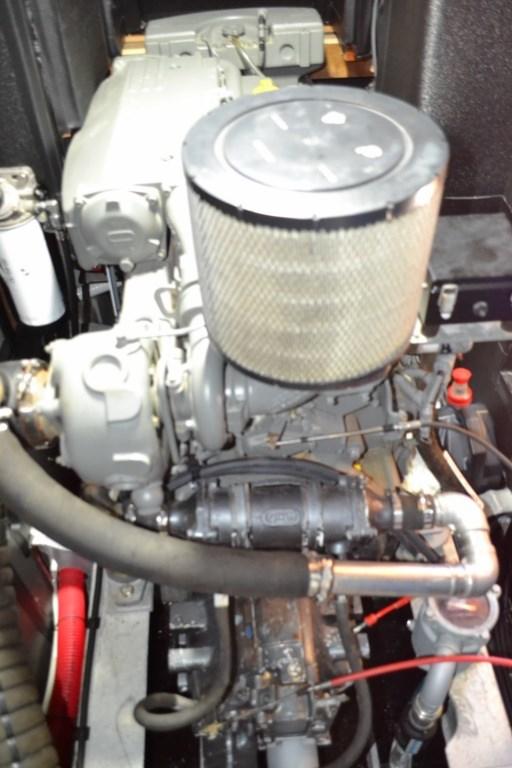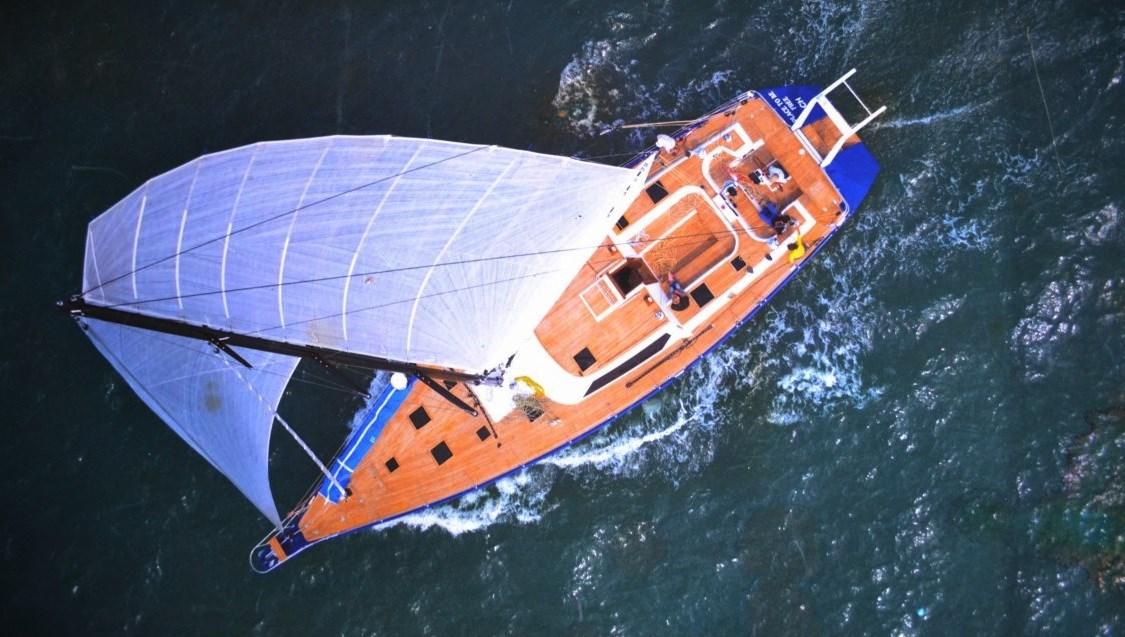 Description
Magnifique One Off, deriveur lesté rapide, qui saura vous amener partout avec son faible tirant d'eau, dans tout le confort qu une unité de cette taille peut proposer. Greement Carbone LORIMA, Voiles Cuben fiber, Electronique B&G, Moteur Deutz, cabien equipage trois personnes ... prestations haut de gamme pour un programme de croisières familiales ou de charter.
English
Amazing One Off, fast aluminium centerboard, that will sail anywhere with its swallow draft, in all comfort that a unit of this size can offer. Carbon LORIMA rigging, sails Cuben fiber, electronic B & G, engine Deutz, crew cabin for three people... upscale for a family cruise or charter program.
Italiano
Bella One Off, ponderata Gommone veloce, che vi porterà ovunque con il suo basso pescaggio, in tutti i comfort che un'unità di queste dimensioni può offrire. Sartiame di Demetrio di carbonio, vele vela fibra, elettronica B & G, motore Deutz, cabien tre persone... l'equipaggio esclusivo per una crociera con la famiglia o il programma di carta.
Deutsch
Schöne One Off, schnell, gewichtete Schlauchboot, das Sie überall mit seiner geringen Tiefgang, in allem Komfort bringt, die ein Gerät dieser Größe anbieten kann. Carbon LORIMA Rigg, Segel Segel Faser, elektronische B & G, Motor Deutz, Cabien crew drei Menschen... gehobenen für eine Familienkreuzfahrt oder Charterprogramm.
Español
Hermosa una apagado, rápido, ponderada bote que le llevará en cualquier lugar con su tiro bajo, de todas las comodidades que puede ofrecer una unidad de este tamaño. Aparejo de LORIMA de carbono, velas vela fibra, B & G electrónica, motor Deutz, cabien equipo de tres personas... exclusivo para un crucero familiar o carta.
??????
???????? ???? Off, ?????????? ????? ??????, ??? ????? ??????? ??? ????? ? ?? ?????? ???????, ??? ?????????, ??? ??????? ????? ??????? ????? ??????????. ??????? LORIMA ???????, ?????? ????? ???????, ??????????? B & G, ????????? Deutz, cabien ?????? ???? ???????... ?????????????? ??? ????? ????? ??? ????????? ?????????.
General Information
Year Built: 2013
Hull Material: Other
Builder: Marine Concepts
Measurements
Length: 69.23 ft
Beam: 5.94 meter
Length Overall: 21.1 meter
Engines
Number of Engines: 1
Fuel Type: Other
Total Power: 200 hp
Accessoires supplémentaires
Appareillage électronique de navigation
AIS, Indicateur d'angle de barre, Commande électrique, Loch (B&G), GPS (B&G), Pilote automatique (B&G), Lecteur de cartes (B&G), Plotter GPS (B&G), Radar (B&G), Sondeur, Anémomètre/Girouette (B&G).
Equipement technique et de pont supérieur
Ancre, Radeau de sauvetage, Batteries, Moteur d'annexe.
Equipement domestique de bord
Cuve à eaux noires.
Voiles
Grand-voile, Spinnaker, Génois, Équipement Gennaker, Enrouleur de foc, Bout-dehors, Lazy Bag, Lazy Jack.
Disclaimer
In this case we are acting as brokers only. The Vendor is not selling in the course of a business. Whilst every care has been taken in their preparation, the correctness of these particulars is not guaranteed. The particulars are intended only as a guide and they do not constitute a term of any contract. A prospective buyer is strongly advised to check the particulars and where appropriate at his own expense to employ a qualified Marine Surveyor to carry out a survey and / or to have an engine trial conducted, which if carried out by us shall not imply any liability for such engine on our part.
Note to seller and purchaser: If the boat you are selling or purchasing is registered, please ensure that the registration is completed after the sale of the boat. If the purchaser wishes to cancel the registration is the duty of the seller to contact the Registry and inform them that the registration is to be cancelled. If the purchaser wishes to continue with the registration, it is the duty of the purchaser to complete the relevant forms and post off the bill of sale to the Registrar.
Download the quick and full specifications for this boat in PDF format on the left. Please note that the PDF will open in a new window and will take a short time to download. The version including all boat pictures will take longer.
Make an Enquiry
If you would like more information about this Marine Concepts One Off 70, please get in touch using the contact details below, or alternatively by using the contact form on the right.
Sunbird International Yacht Sales
Tel: +33 (0)9 82 35 09 80
Have a boat to sell?
over 120,000 potential buyers view this site every year
Relax and let us secure the right price for you
Get Started