€150,000
Var, Mer Méditerranée, France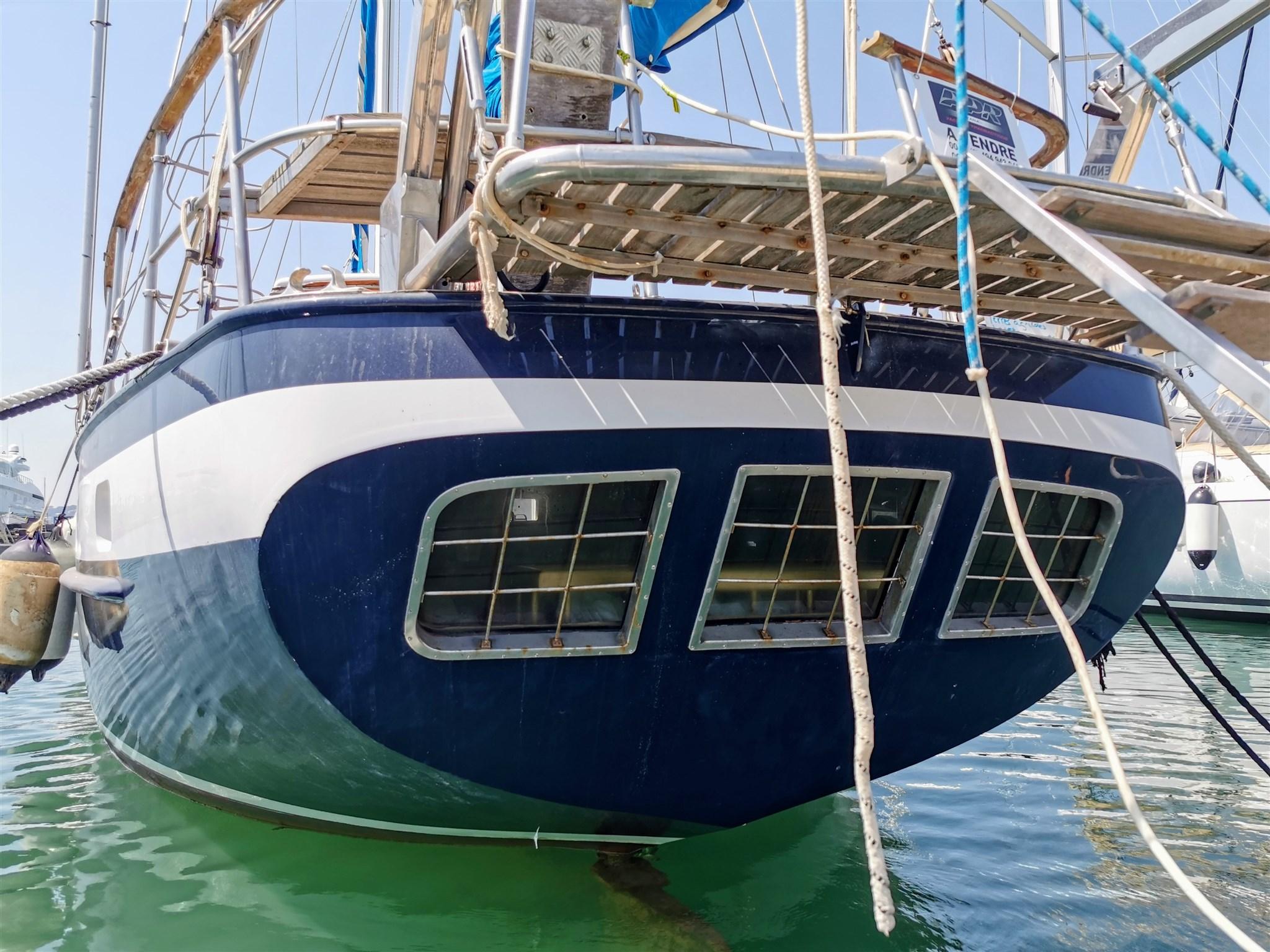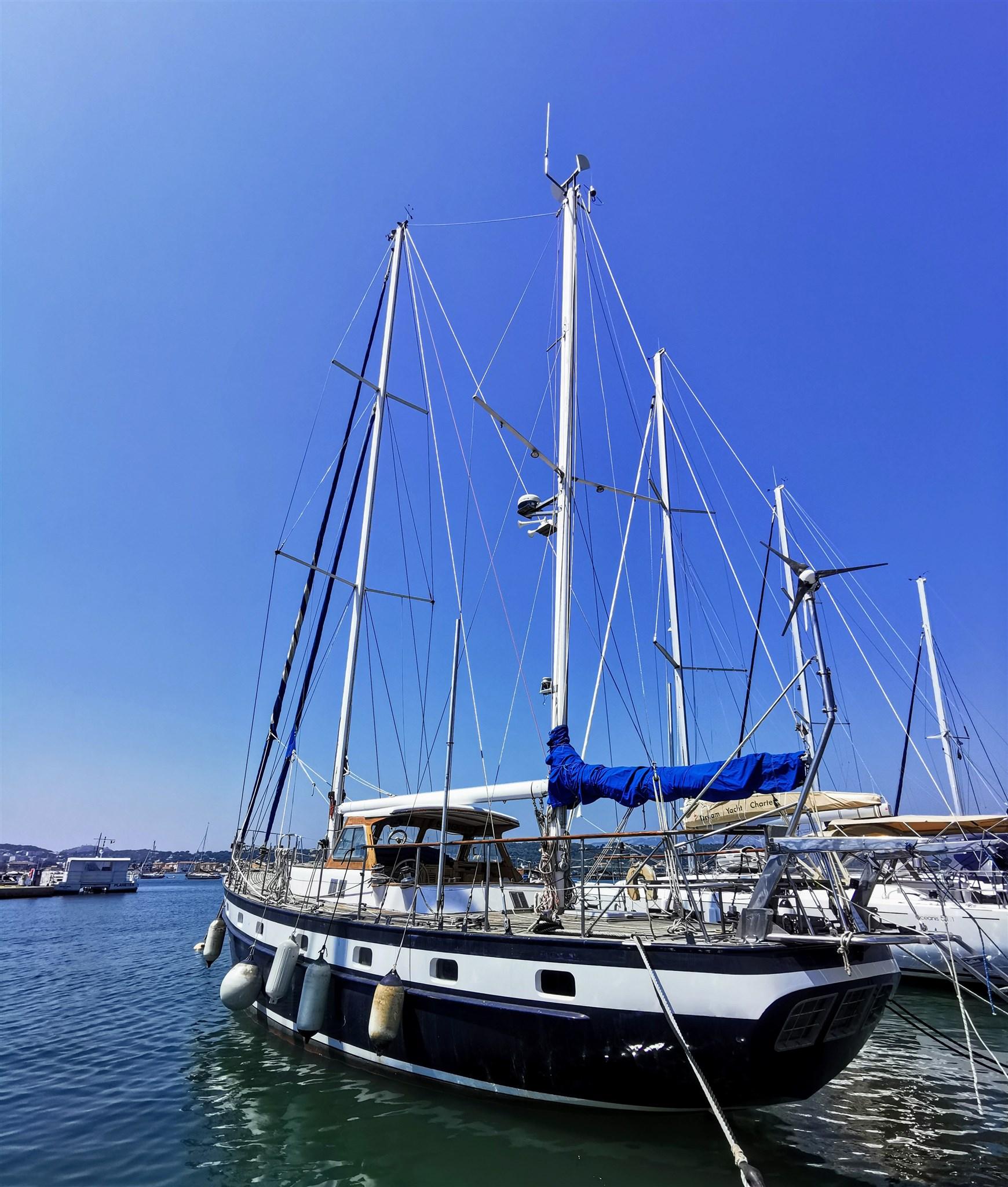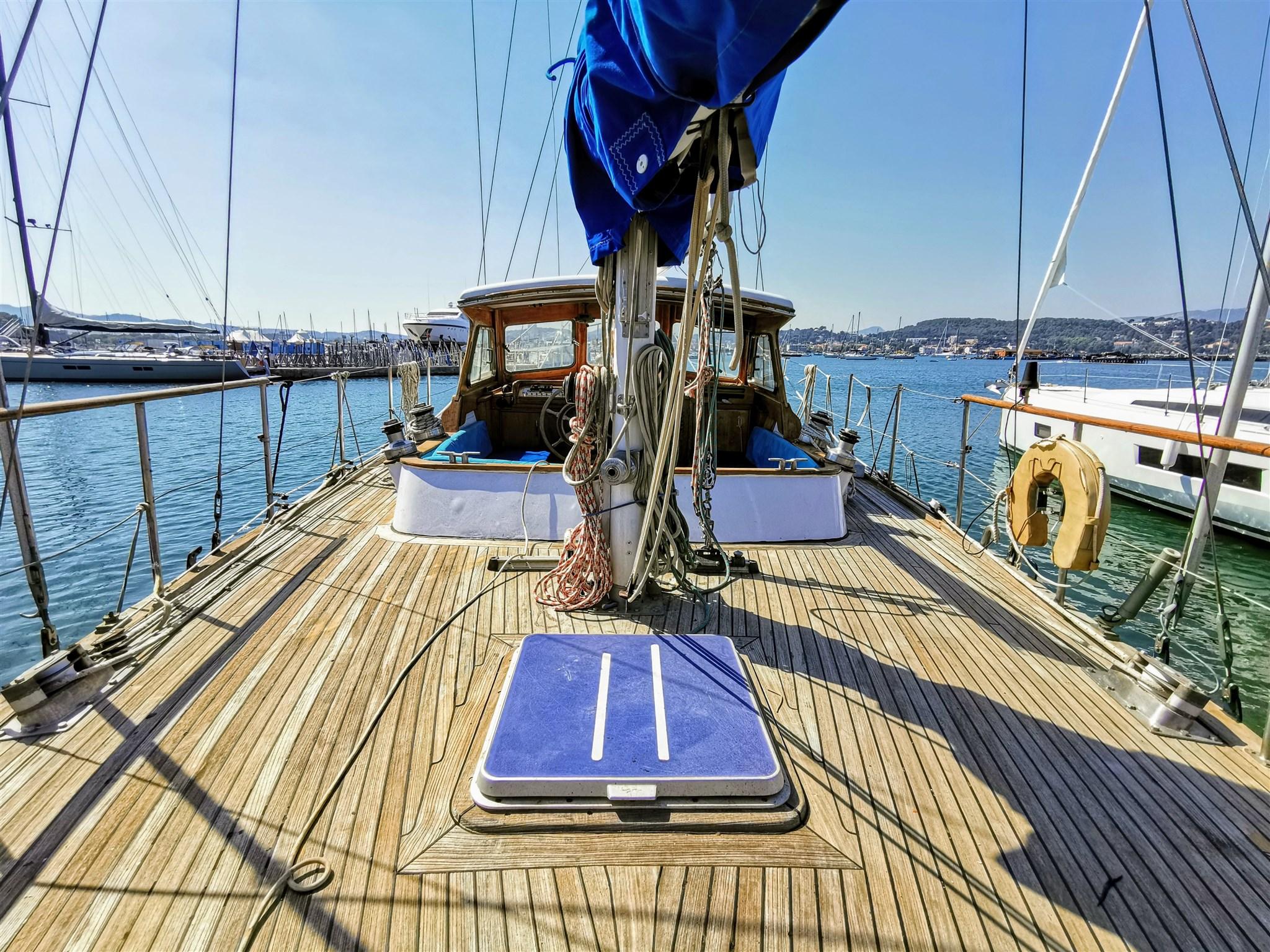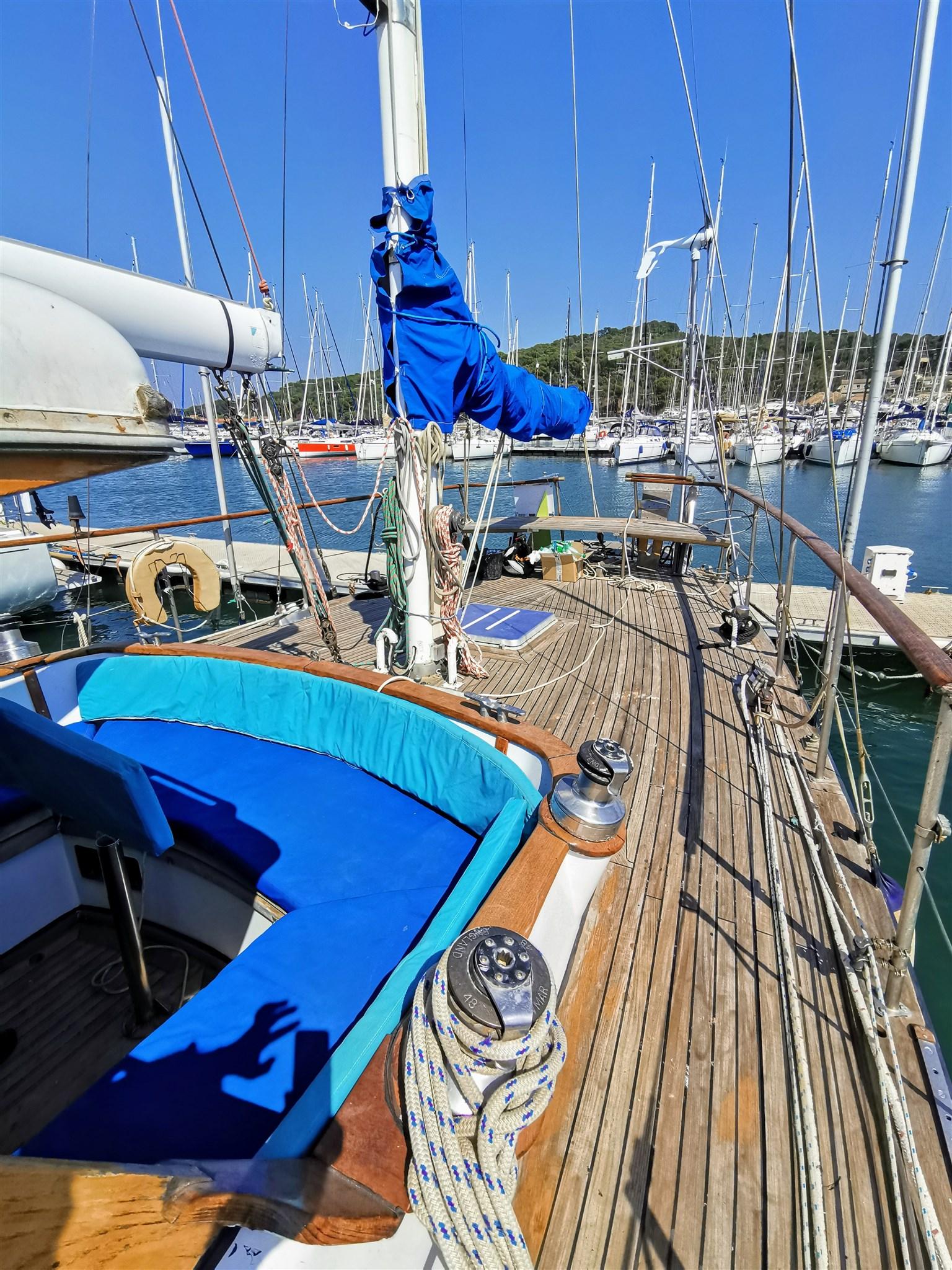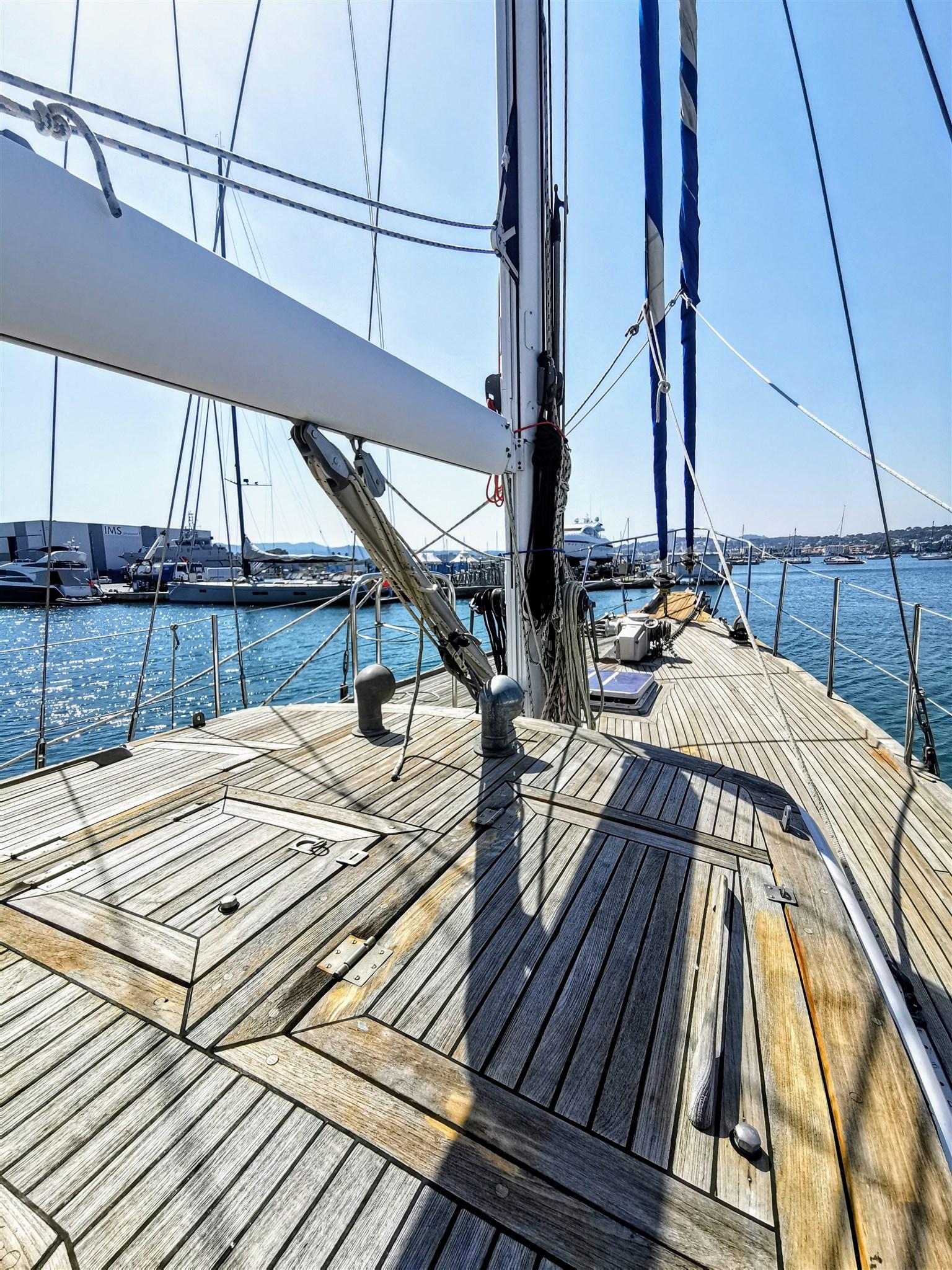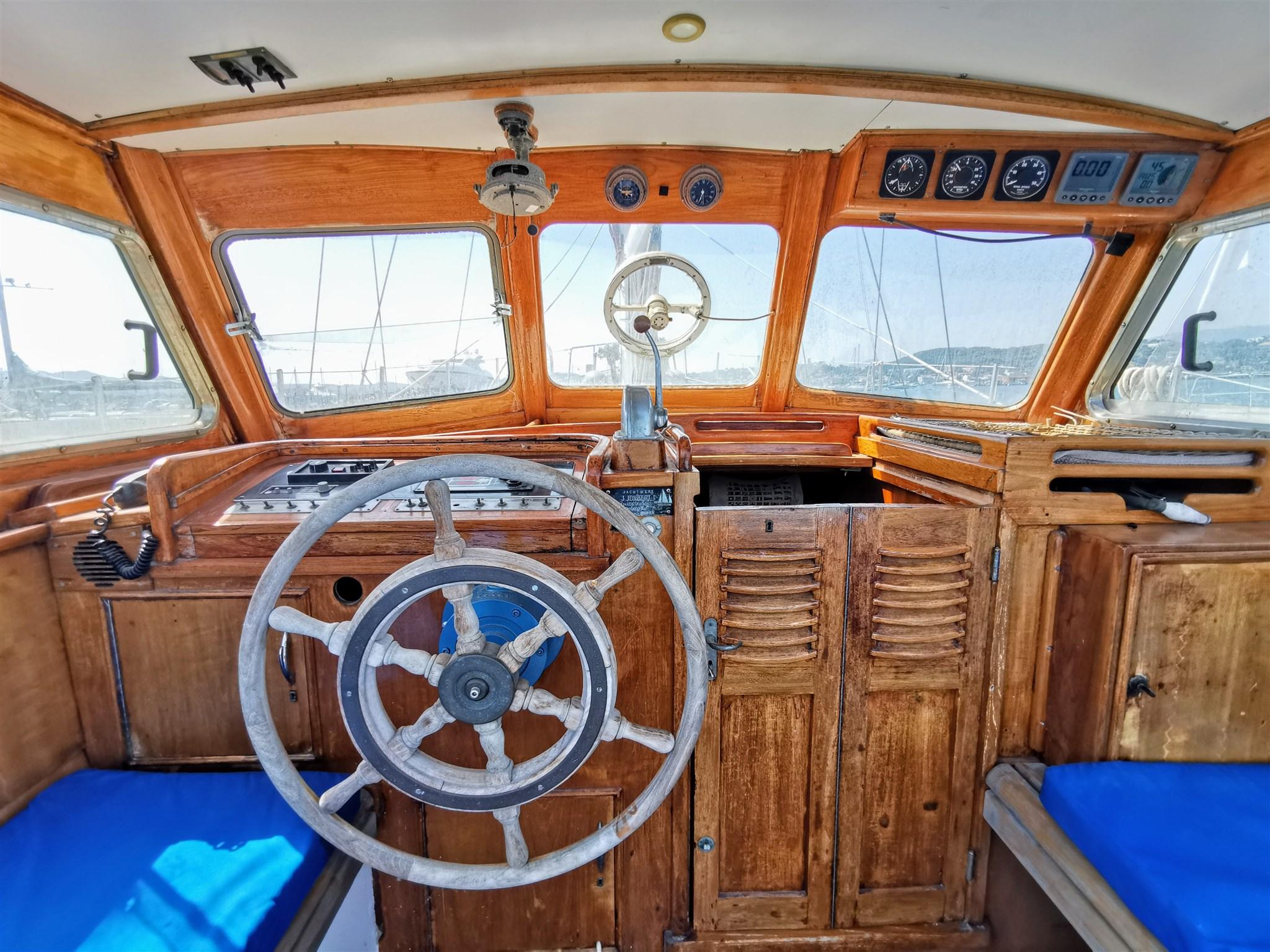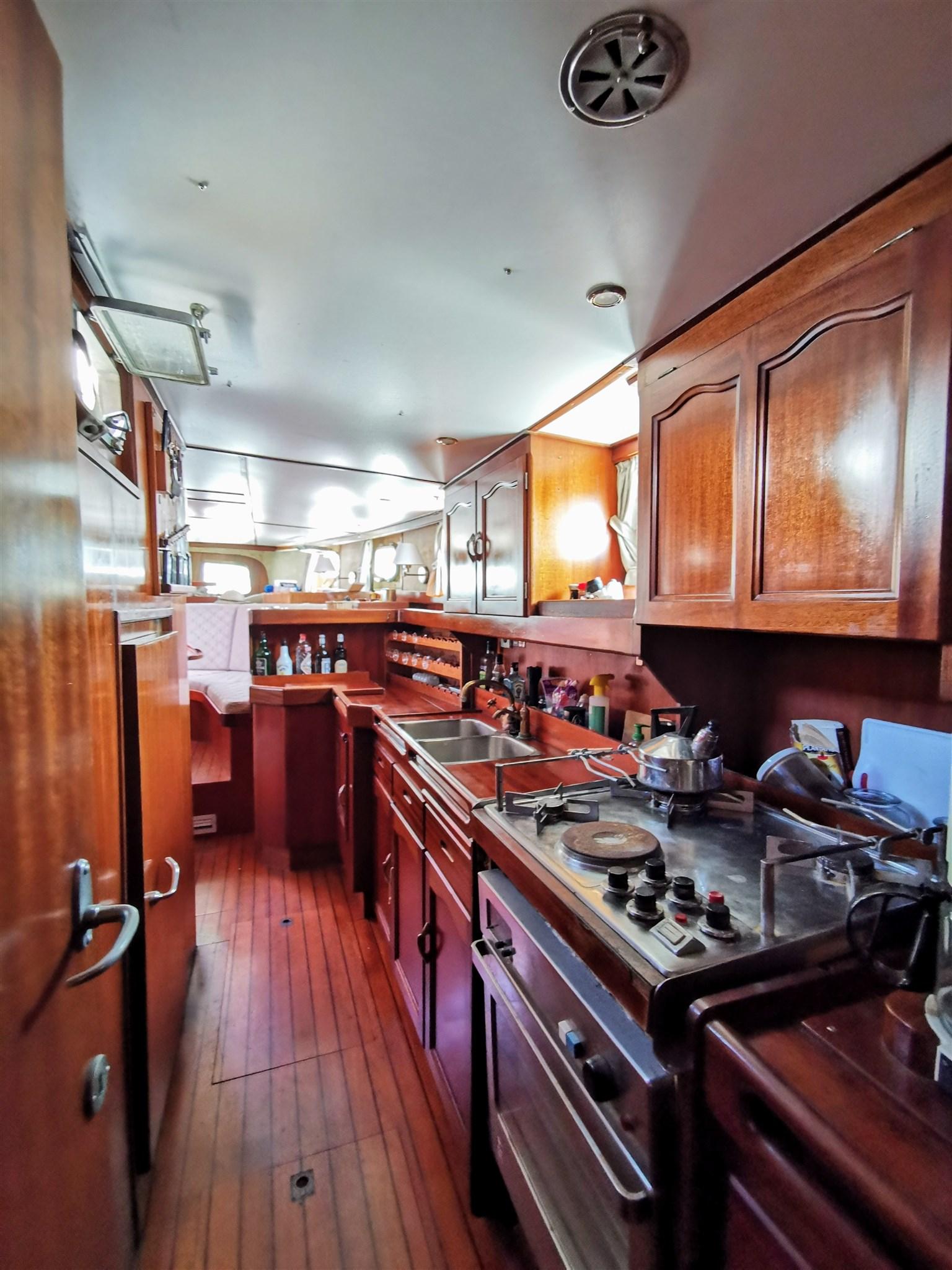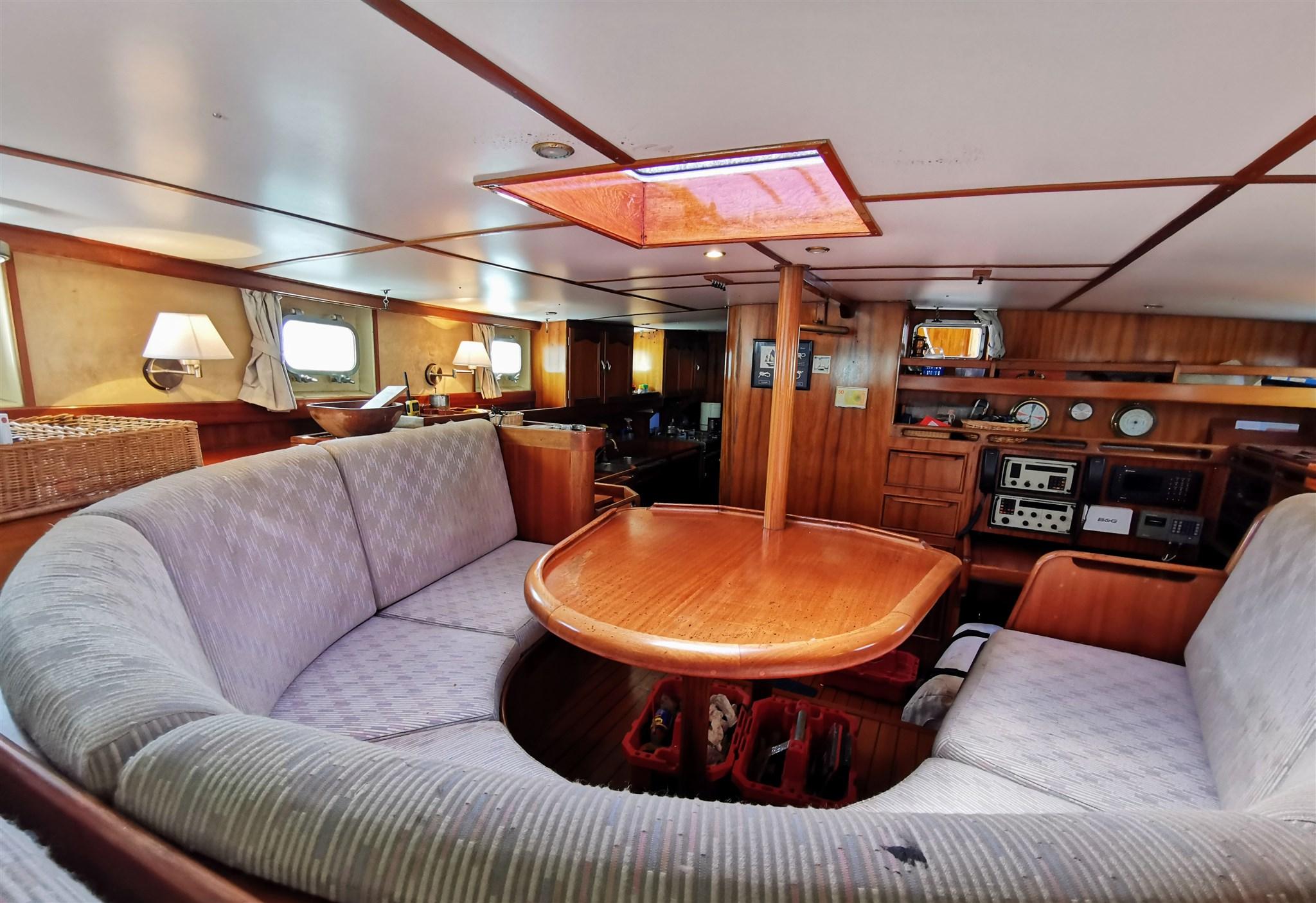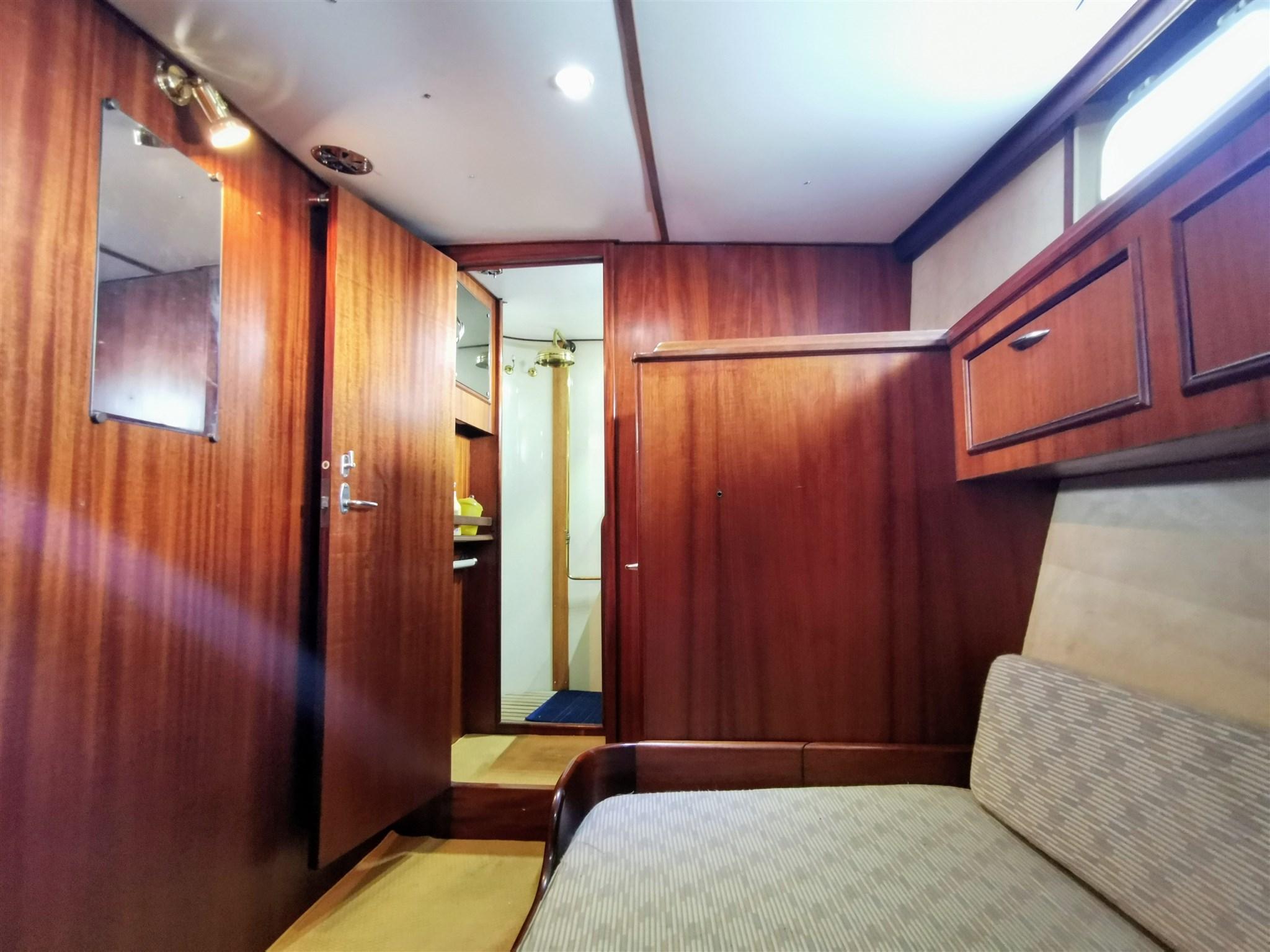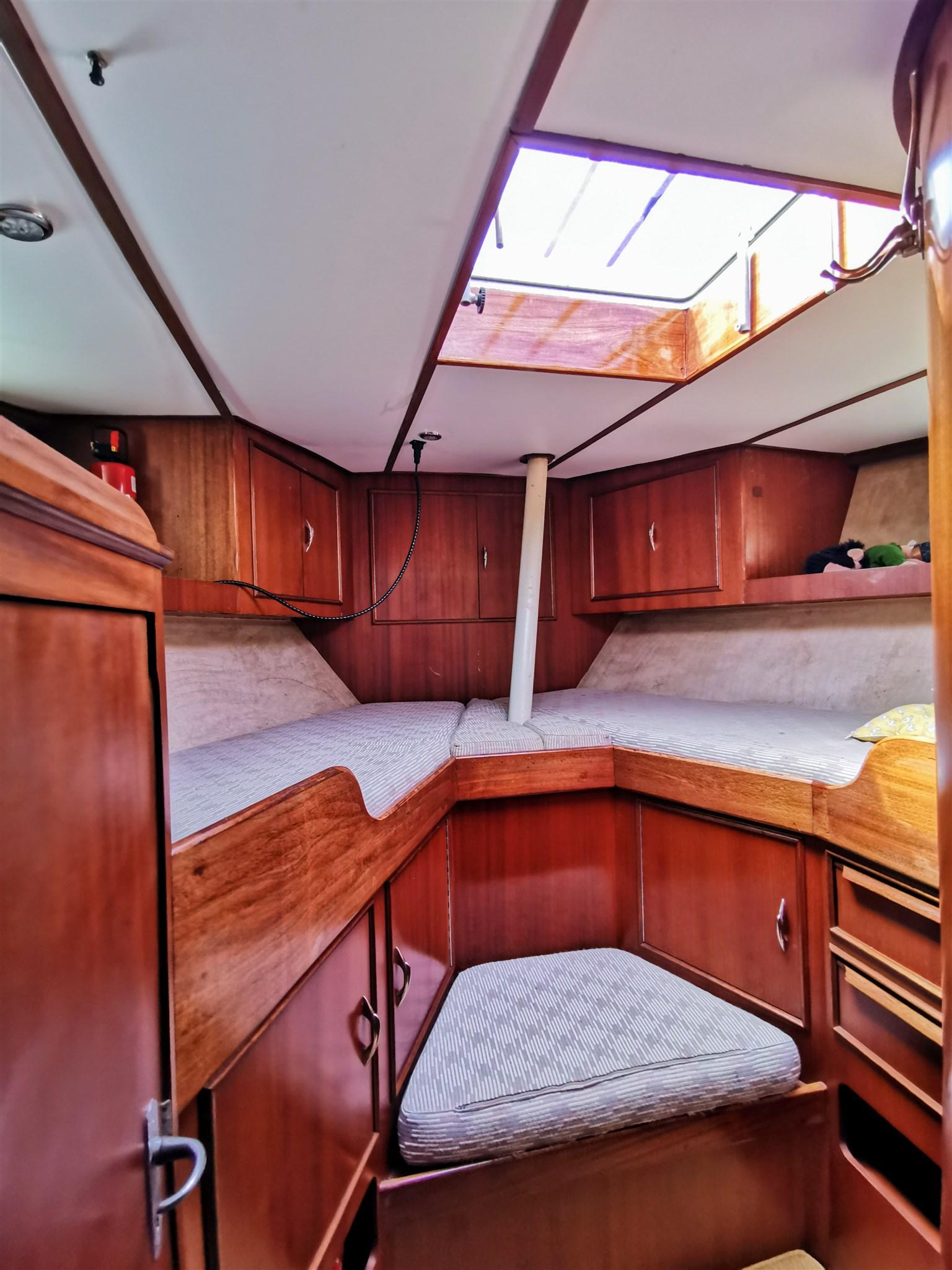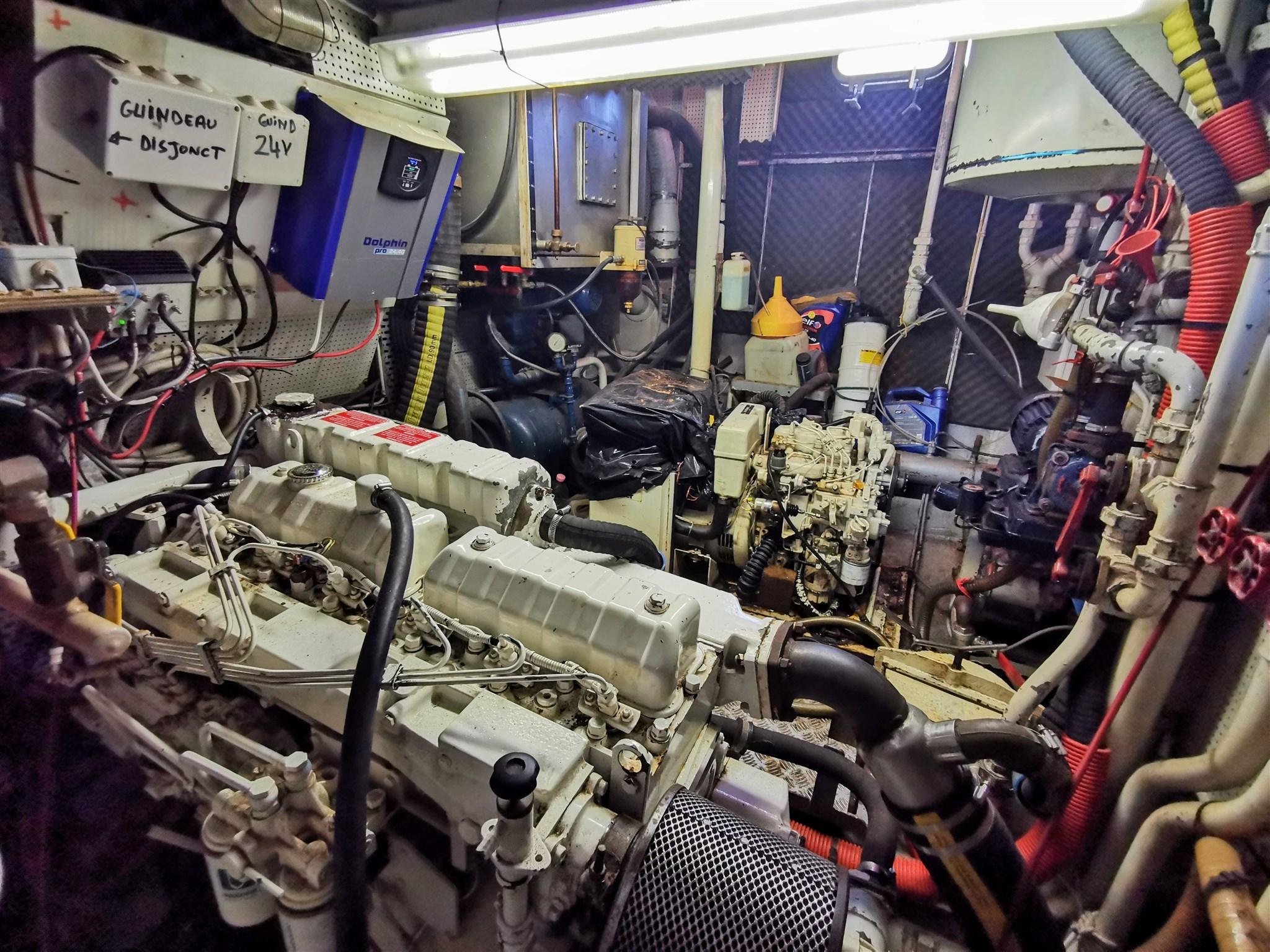 Description
Renommé - respecté - apprécié, voici un voilier parmi les meilleurs au monde. Un Jongert ne passe pas facilement inaperçu !
Admirable KETCH en acier de 17m, construit en 1967 par le chantier naval Jongert (un gage de qualité tant dans les performances que dans l'aménagement des bateax).
Pont en teck, cockpit central, intérieur spacieux en acajou classique. La disposition avec 3 cabines séparées, 2 salle de bains, cuisine en coursive et un carré de 18m2 offre tout le confort pour de vastes excursions à la voile. A découvrir rapidement dans le VAR.
English
Renowned - respected - appreciated, here is one of the best sailboats in the world. A Jongert doesn't go unnoticed easily!
Admirable 17m steel KETCH, built in 1967 by the Jongert shipyard (a guarantee of quality both in performance and in the design of ship).
Teak deck, central cockpit, spacious classic mahogany interior. The layout with 3 separate cabins and the double bathroom offers all the comforts for extensive sailing excursions.
To be seen quickly in the VAR.
Italiano
Rinomato - rispettato - apprezzato, qui è una delle migliori barche a vela del mondo. Un Jongert non passa inosservato facilmente!
Ammirevole 17m acciaio KETCH, costruito nel 1967 dal cantiere Jongert (una garanzia di qualità sia in termini di prestazioni e nella progettazione di bateax).
Ponte in teak, pozzetto centrale, spaziosi interni in mogano classico. Il layout con 3 cabine separate, 2 bagni, cucina in esecuzione e una piazza di 18m2 offre tutti i comfort per lunghe escursioni a vela. Da scoprire rapidamente nel VAR.
Deutsch
Berühmt - respektiert - geschätzt, hier ist ein Segelboot unter den besten der Welt. Ein Jongert bleibt nicht leicht unbemerkt!
Bewundernswertes KETCH aus 17m Stahl, das 1967 von der Werft Jongert gebaut wurde (ein Garant für Qualität sowohl bei der Leistung als auch bei der Gestaltung der Bateax).
Teakbrücke, zentrales Cockpit, geräumige Innenräume aus klassischem Mahagoni. Die Anordnung mit 3 separaten Kabinen, 2 Badezimmer, laufende Küche und einem Quadrat von 18m2 bietet allen Komfort für ausgedehnte Segeltouren. Schnell im VAR zu entdecken.
Español
Reconocido - respetado - apreciado, aquí es uno de los mejores veleros del mundo. ¡Un Jongert no pasa desapercibido fácilmente!
Admirable acero keTCH de 17m, construido en 1967 por el astillero Jongert (una garantía de calidad tanto en rendimiento como en el diseño de bateax).
Cubierta de teca, cabina central, amplio interior clásico de caoba. La distribución con 3 cabañas separadas, 2 baños, cocina en funcionamiento y una plaza de 18m2 ofrece todas las comodidades para extensas excursiones de navegación. Para descubrir rápidamente en el VAR.
??????
????????? - ????????? - ???????, ????? ???? ?? ?????? ?????????? ? ????. ???????? ?? ???????? ???????????? ?????!
????????????? 17-???????? ????? KETCH, ??????????? ? 1967 ???? ?? ????? Jongert (???????? ???????? ??? ? ??????????????????, ??? ? ? ??????? bateax).
?????? Teak, ??????????? ??????, ?????????? ???????????? ???????? ???????? ??????. ????? ? 3 ?????????? ???????, 2 ??????? ?????????, ??????? ?????? ? ???????? 18 ?2 ?????????? ??? ???????? ??? ???????? ???????? ?????????. ????? ?????? ?????????? ? VAR.
General Information
Year Built: 1976
Hull Material: Other
Builder: Jongert
Measurements
Length: 55.77 ft
Beam: 4.4 meter
Min Draft: 2.1 meter
Max Draft: 2.1 meter
Length Overall: 17 meter
Ballast: 25000 kilogram
Engines
Number of Engines: 1
Engine Model: 4-6 S108
Fuel Type: Other
Engine Hours: 1000
Total Power: 120 hp
Accessoires supplémentaires
Appareillage électronique de navigation
Loch (Furuno), Pilote automatique (Navico), SSB.
Equipement technique et de pont supérieur
2 Ancre, Batteries (2 x service 180 amp et 2 x moteur 110 amp), 2 Chargeur de batterie (Cristel), Extincteur(s) fixe(s), Moteur d'annexe (Yamaha 9cv), Pompe de cale automatique, Guindeau électrique (2kw), Annexe (3D Tender - 3m30), Pont en teck, Winch.
Equipement domestique de bord
Ballon d'eau chaude (120 L), Convertisseur (Victron), Prises interieures 12v, Prises interieures 220v, 2 Toilettes électriques.
Equipement de sécurité
Jumelles, Gilets de sauvetage.
Divertissements
Haut-parleurs, Hi-Fi.
Cuisine et appareils électromenagers
Cuisine, Cuisinière (3 gaz et 1electrique), Four (electrique), Groupe froid, Machine a café.
Tapisserie
Bimini, Capote, Taud d'hivernage, Sellerie complète, Coussins arrieres, Coussin avant.
Notes accessoires
Coque en acier en forme avec quille. Ketch ; voiles avant sur enrouleur. Grande voile sur enrouleur (dans le mat) Spi asymetrique avec chaussette. Enrouleurs aubans et drisses en parfait état, mat Z Spars de 17,40m. Moteur Baudouin 6 cylindres en ligne d'arbre, 120cv,. Vitesse rotation max 2200 tr/min couple maxi 50m/kg à 1600 tr/min capacité huile 25L. Inversseur hydraulique twin disq. Carenage complet fait en juin 2020 avec changement des 18 anodes et entretien des moteurs.
Voiles
Grand-voile (sur enrouleur - neuve), Spinnaker (Asymétrique _ neuf), Génois (Northsails - sur enrouleur), Équipement Gennaker, Accastillage de spi, Enrouleur de grand voile, Bout-dehors, Lazy Bag.
Disclaimer
In this case we are acting as brokers only. The Vendor is not selling in the course of a business. Whilst every care has been taken in their preparation, the correctness of these particulars is not guaranteed. The particulars are intended only as a guide and they do not constitute a term of any contract. A prospective buyer is strongly advised to check the particulars and where appropriate at his own expense to employ a qualified Marine Surveyor to carry out a survey and / or to have an engine trial conducted, which if carried out by us shall not imply any liability for such engine on our part.
Note to seller and purchaser: If the boat you are selling or purchasing is registered, please ensure that the registration is completed after the sale of the boat. If the purchaser wishes to cancel the registration is the duty of the seller to contact the Registry and inform them that the registration is to be cancelled. If the purchaser wishes to continue with the registration, it is the duty of the purchaser to complete the relevant forms and post off the bill of sale to the Registrar.
Download the quick and full specifications for this boat in PDF format on the left. Please note that the PDF will open in a new window and will take a short time to download. The version including all boat pictures will take longer.
If you would like more information about this Jongert 16 S, please get in touch using the contact details below, or alternatively by using the contact form on the right.
Sunbird International Yacht Sales
Tel: +33 (0)9 82 35 09 80